The Money Message ransomware group claims to have hacked Taiwanese manufacturer MSI (Micro-Star International) and stole the source code from the company. According to media reports, the hackers are now demanding a $4,000,000 ransom from the company.
Let me remind you that we also wrote that Secure Boot Is Not Working on MSI Motherboards for over a Year, and that DJI Drones Reveal Their Pilot's Location.
Also the media wrote that Fake MSI Afterburner Infects Users' Machines with Miners and Stealers.
A message about the hack appeared on the Money Message website, to which the attackers attached screenshots of the CTMS and ERP databases, as well as files with MSI source code, private keys and BIOS firmware.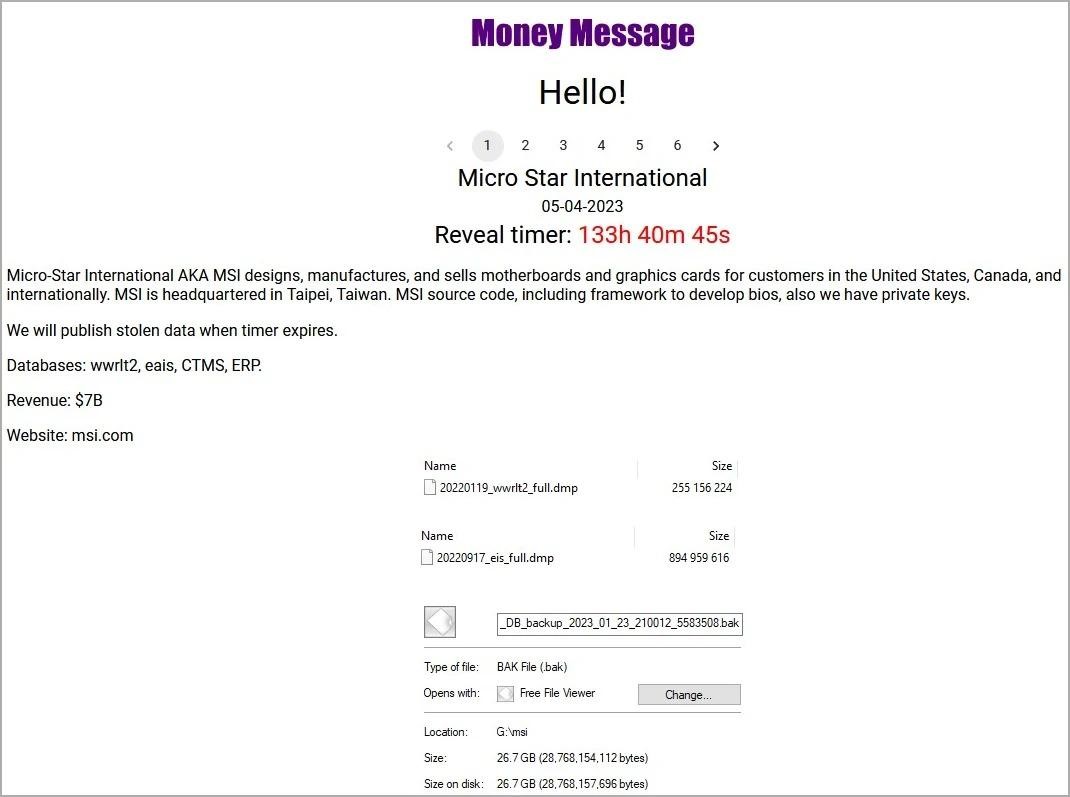 Hack message
The group is threatening to release all of this data to the public in about five days unless MSI complies with their demands and pays a ransom.
Bleeping Computer reports that the attackers stole 1.5 TB of data from the company, including source codes and databases, and demanded a $4 million ransom.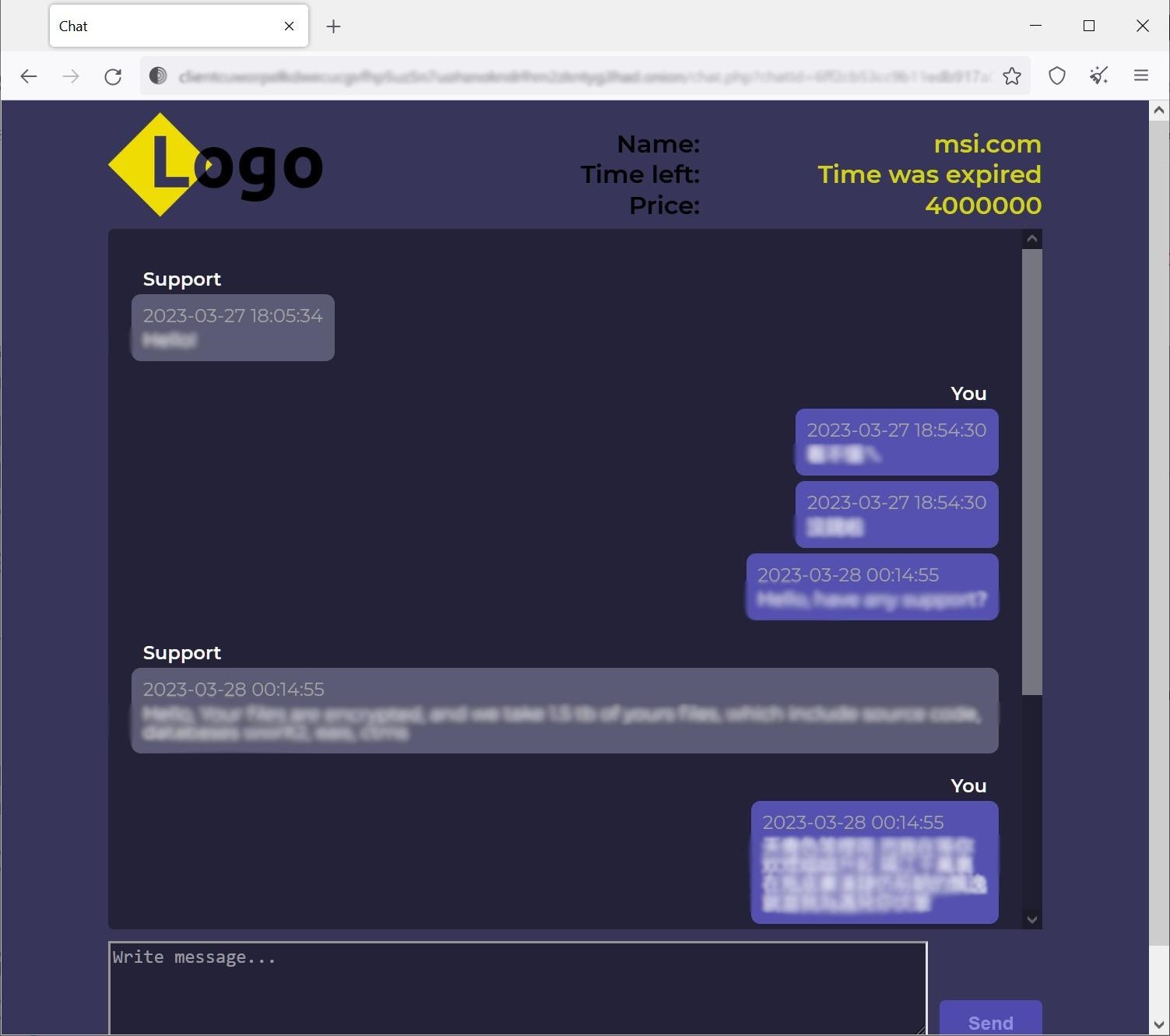 Money Message chat with one of the victims
Tell your manager that we have the MSI source code, including the BIOS development framework, and we also have private keys that allow us to sign any custom module of this BIOS and install it on a PC with this BIOS.
wrote the Money Message operator in chat with an MSI representative.
MSI representatives confirmed that the company was the victim of a hacker attack.
PCMag found a statement filed by the company with the Taiwan Stock Exchange (TWSE) that some MSI systems were affected by a cyberattack, and law enforcement has already been notified of the incident.
So far, the company does not disclose any details about the attack, and also does not explain whether any data was encrypted, and whether the attackers managed to steal any information.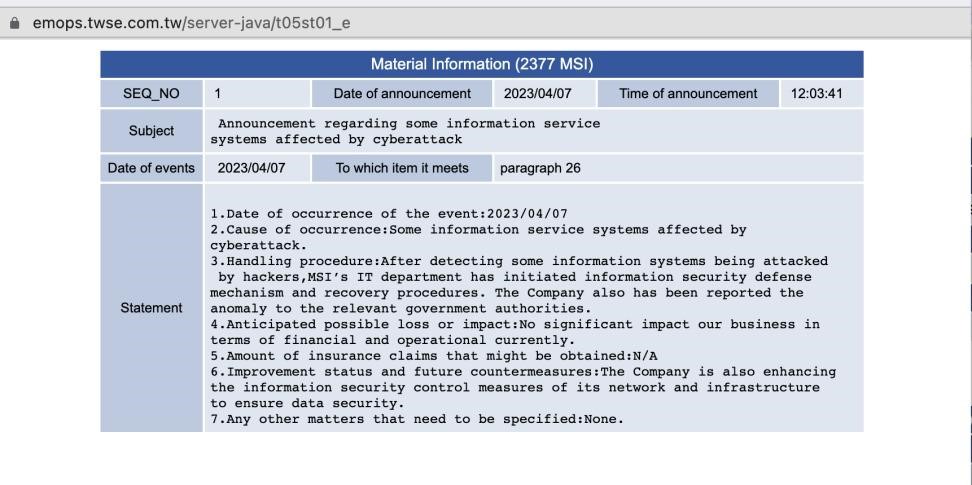 However, MSI stressed that the attack did not have a "significant impact" on the company's operations and finances, and additional security measures were taken to ensure the safety of data stored on affected systems.