Malware on a user's device causes problems that are hard to say goodbye to. This article is about how Healthy Adware can harm you and your PC. We will explain to you where this infection comes from and why it is better to remove Healthy Adware as soon as possible.
What is a Healthy App?
So, let's start with the fact that Healthy App is a malicious program. Its purpose is to distribute a large number of advertisements. This infection is being spread under the guise of a legitimate health food campaign and is filling your browser with pages full of ads. To look more legit, it opens an MSN Lifestyle page in your web browser. Another malicious action of this program is filling the Task Scheduler with malevolent actions. In particular, it opens the web browser window through that approach, showing you the aforementioned ads.
The feature of this application is the connection of unknown IP addresses. Since these addresses have no information about where they belong to, user data can be leaked through them. The Healthy App also manages to reduce the system protection level by modifying several registry entries. All these characteristics make us understand that this application is malicious, as it imposes annoying advertising on the user and does actions in the system without the owner's knowledge.
Is Healthy Adware dangerous?
At first glance, Healthy Adware seems to be something harmless and just annoying. But if we consider the characteristics from above, it becomes clear that this thing is not so innocuous. Banners and pop-up windows are also not always a source of harmless information; there could be malicious content. Users click on this and receive malware or get involved in a scam. Following all of the above, you need to correctly respond to the signs of the appearance of the Healthy App to protect yourself from unnecessary threats. VirusTotal puts the last dot on the Healthy image, showing the opinion of worldwide-known cybersecurity firms.
How did I get this virus?
Few people know where any infection comes from on the device because today, there are more than enough sources of spraying for these pests. We will not disassemble the specific tactics of hackers but note that all their tactics work because users have no clue about cybersecurity. The point is that users contribute to all of this by accidental clicks on malicious content. After that, the malware gets downloaded. Once installed, it captures the user's confidential data and generally does whatever it wants.
Hacked software can also be a source of contagion. For example, if a user downloads an app through the torrent tracker or uses software cracks in any form, it can get a gift of a malicious application. And adware like Healthy is a lesser evil of the ones that may happen.
How to remove the Healthy App from my PC?
Apps such as the Healthy App are easy to uninstall, even manually. But this does not mean that you will be able to get back all the original functions of the system, which changed in the course of malware activity. Hence you can lose something irrevocably or suffer from damaged system elements.
But do not despair – there is a way out. You can use Loaris Trojan Remover, which will clear your device of adware without any losses. Moreover, this protection is designed to detect the alleged infection and prevent it from entering the system. This app will not interfere with you; it is updated almost every hour and has no vulnerabilities that hackers could exploit.
Scan for Healthy Adware with Loaris Trojan Remover
1. Click on the "Download" button to proceed to Loaris Trojan Remover download.
It is recommended to run a scan before purchasing the full version of the software to make sure that the current version of the malware can be detected by Trojan Remover. Click on the corresponding links to check License Agreement, Privacy Policy.
2. Click "Install" to start.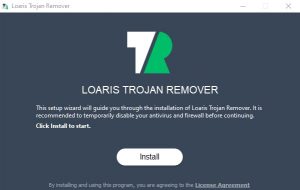 There were 4 scan types suggested:
Standard Scan.
Full Scan.
Custom Scan.
Removable Scan.
3. After the installed has finished, click on the 'Scan' tab. Click on 'Full Scan'.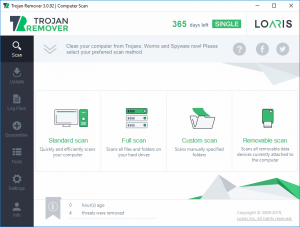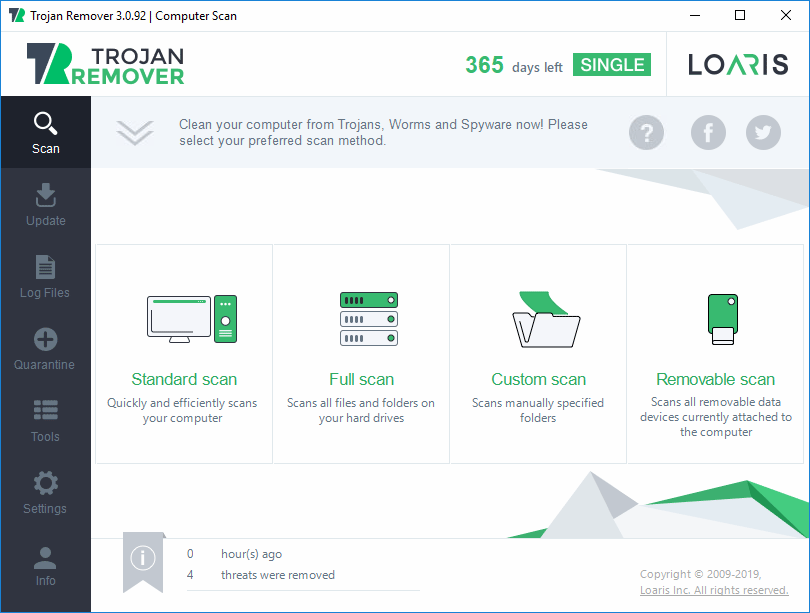 4. Once the scanning is started, Loaris will initiate the thorough analysis of your device and may soon identify specific threats currently slowing down the performance of your system. Make sure to wait until the scanning is completed to let the software fully evaluate the safety of your workstation.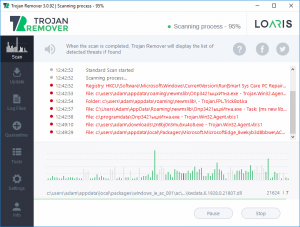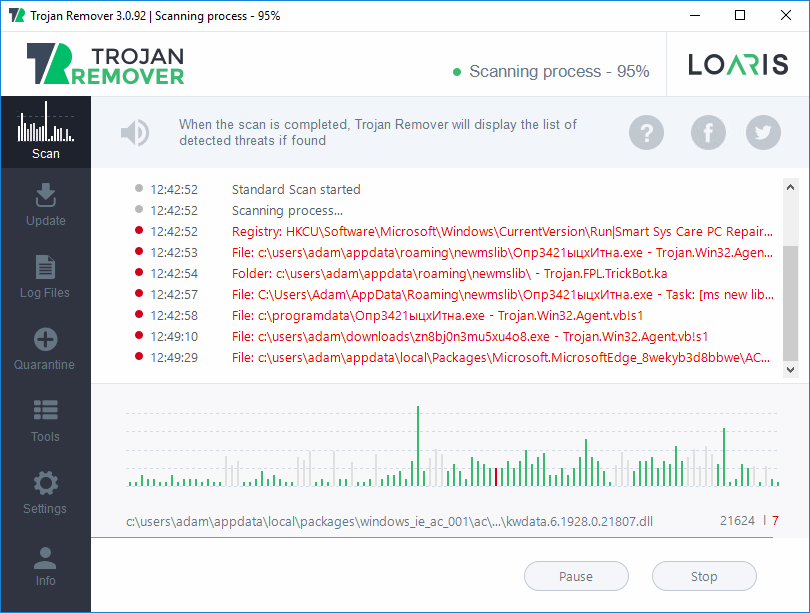 5. After Loaris Trojan Remover has finished scanning your PC for any files of the associated threat and found them, you can try to get them removed automatically and permanently by clicking on the 'Apply' button. There were options to move the files to quarantine, ignore or delete them.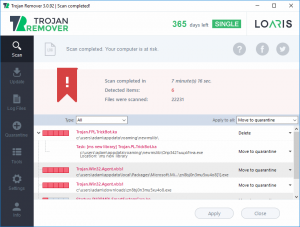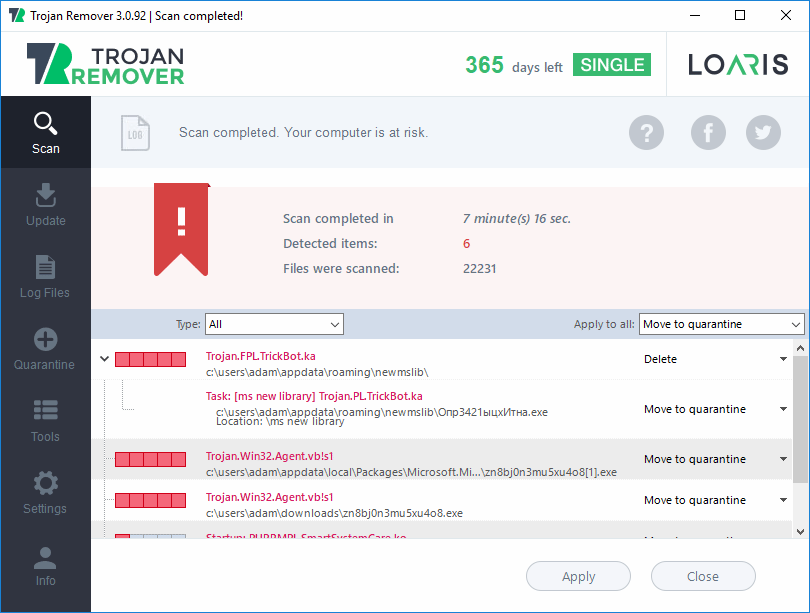 If any threats have been removed, it is highly recommended to restart your PC.